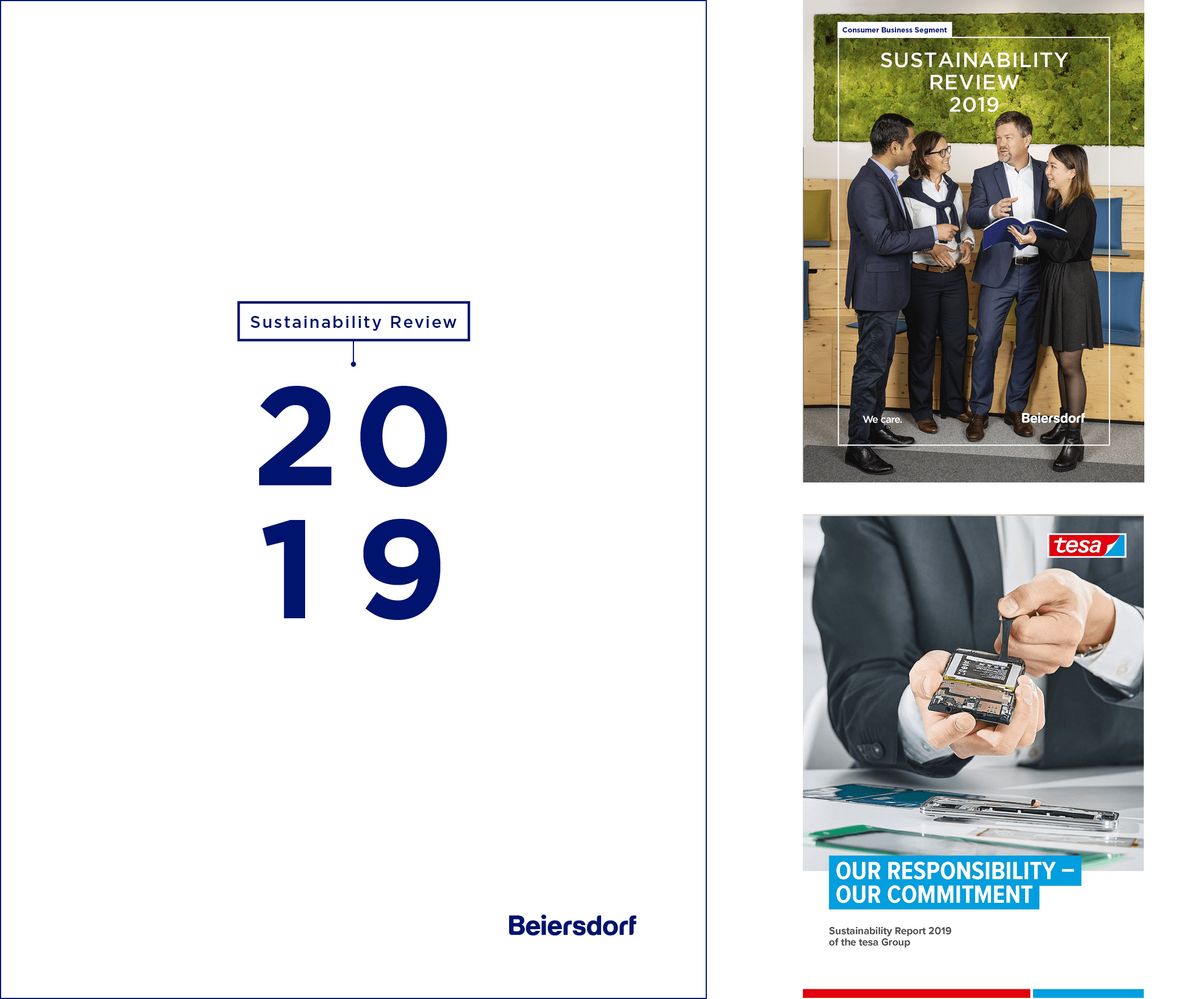 In compliance with the CSR directive implementation law, the Beiersdorf Group (for Consumer and tesa) and Beiersdorf AG are publishing since fiscal year 2017 a Separate Combined Non-financial Report (NFR) that is integrated in the Sustainability Review. Our current review is available for download here.
To save on paper, ink and transportation we do not publish print versions; all our Sustainability Reviews published since 2012 are exclusively available online as a PDF file here.
In the Sustainability section of our corporate website we continually communicate on new developments and our progress in individual projects.